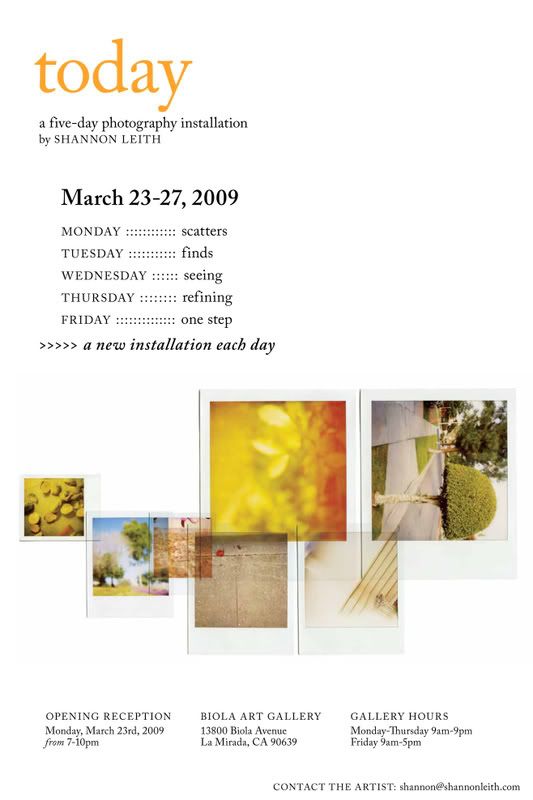 i've been skipping the blogging part of my life lately to concentrate on the SHOW part of my life! this is my senior art thesis show: a one-week solo exhibition at our school's gallery.
like it says on the flyer above... i am doing a new installation of my photos each day: nothing will be shown twice! completely new work each day.
and for the polaroid lovers, its all polaroids. hundreds. i buy out wal-mart and ebay on a weekly basis.
the opening reception is March 23rd at 7pm at Biola University's Art Gallery:

13800 Biola Avenue, La Mirada, CA 90639.
There will be an overwhelming amount of treats (
ie: candy!
) at the reception, so come, get a sugar high, and look at art!
In the gallery next to mine will be an amazing painting show by my friend
Marisa Rountree
. She does abstract paintings that are so lovely and intricate and fun. You'll love them.
>>>> if you're going to come and need any more information or have questions, email me! shannon@shannonleith.com. I'd love to meet some of you!
i'll be blogging more about it as it gets closer, but know this:
you, are, invited!
come every day if you can!
--------------------shannon